Uummannaq, Greenland 2019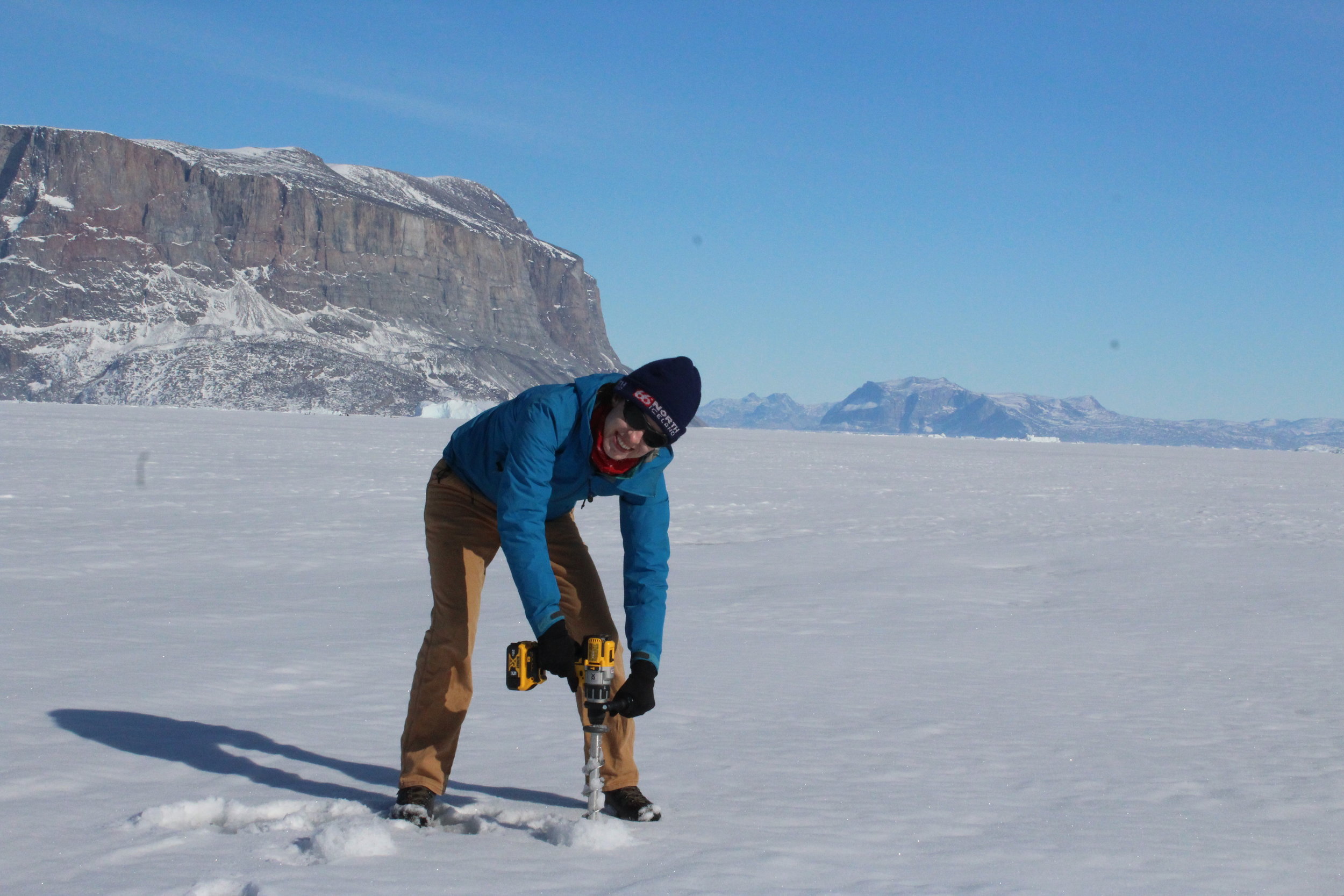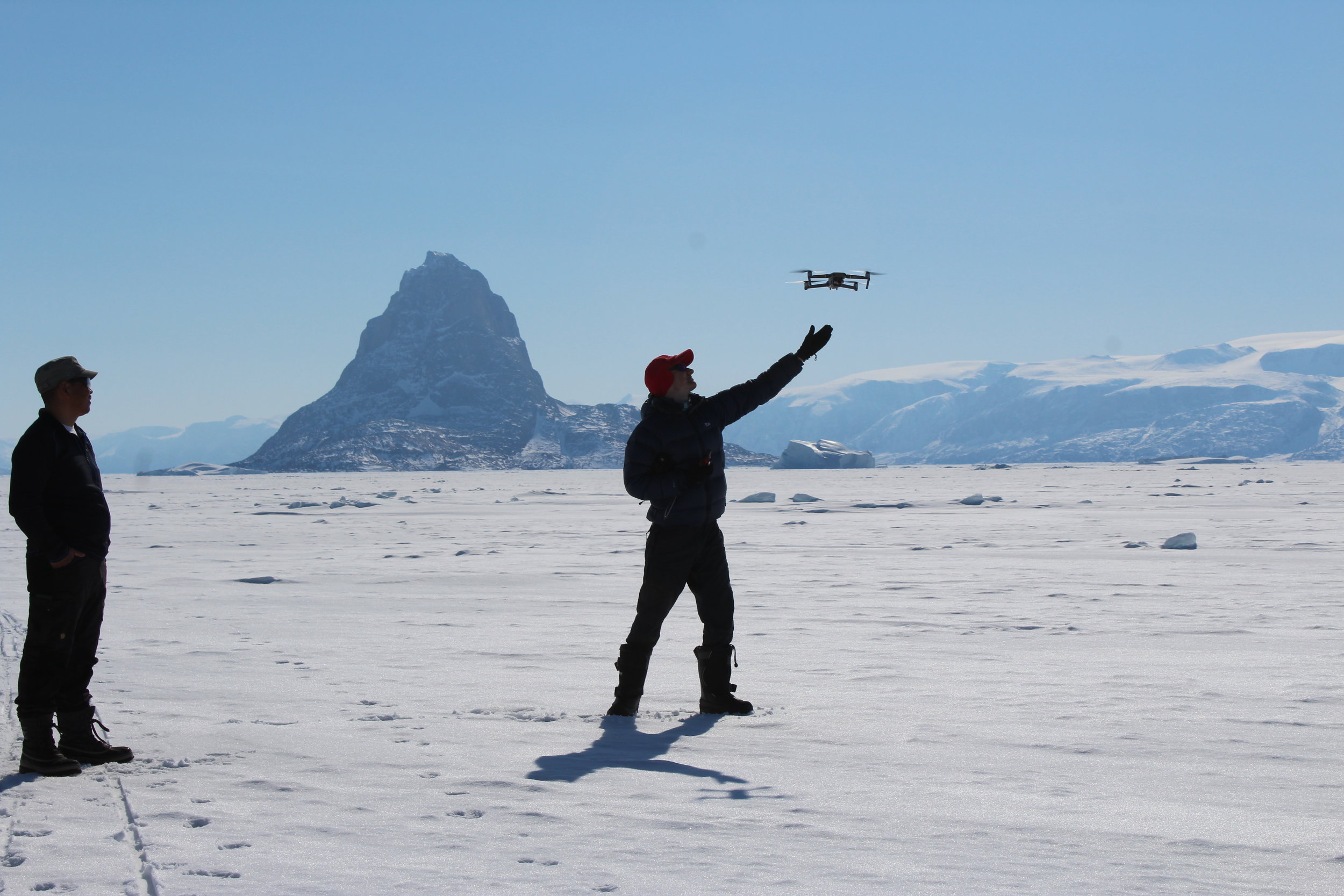 In April-May 2019, I was part of an interdisciplinary research project in Uummannaq, Northern Greenland seeking to use co-production of knowledge to study shorefast sea ice and its impact on the local community. Uummannaq is a spectacular small town of ~1,000 residents located on a small island in the middle of Uummannaq Fjord which freezes over each winter. Over the course of two weeks we conducted both ice thickness and UAV surveys of the sea ice surrounding the town to try to better understand the drivers of shorefast ice breakup. We also collaborated with the Uummannaq Children's Home and the Uummannaq Polar Institute and were able to involve local children in our research, teaching them how to fly UAVs and how to drill to measure ice thickness. Thanks to the support of the Uummannaq Polar Institute, we had the opportunity to speak to several hunters, fishermen and other local stakeholders who shared with us their experiences on the sea ice, knowledge that is highly valuable to guide and complement our scientific research. 2019 was the first year of the project and we will be returning in future years to continue this work.
Project funded by a NSF Navigating the New Arctic grant (PI Jonathan Ryan). My participation was funded by a GSA Graduate Student Research Grant.